*This post is sponsored by Sivan Social. All comments and opinions are my own.
Buying gifts is so difficult. I get trapped into the mindset of needing to find the most perfect present for someone that not only reflects who they are, but is something they'll actually want and use. Lately, to my distinct enjoyment, retro products are all the rage. This has made my shopping, gift giving journey that much easier. Particularly since I was introduced to Redbubble.com!
Redbubble.com not only has something for everyone (literally) they're also big on supporting independent artists and giving them a platform to exhibit their creativity and passions. Currently they connect over 700,000 artists and designers across the world with millions of people – all potential fans and customers. You can even open up your own shop there – FOR FREE! They'll arrange for the printing and the shipping.
FRIENDS "we were on a break!" | JEM and the Holograms | Ladies of the 80's | Masters of the Universe | MOTU Skeletor | Rainbow Brite | Macho Man | Wu-Tang Clan | Cobra Kai | Star Wars Baby Yoda | The Breakfast Club | 16 Candles | Everything I Need to Know I Learned Watching 80's Movies
Check out my top retro, vintage t-shirt picks above! I picked up a couple of them (how could I not?!) for the guys in my life for Father's Day…
…as well as this homage to David Rose for myself. 😉 I wouldn't call that one "retro" but it was absolutely necessary. It's such a fun throwback to the shows I loved growing up. I KNOW that the people in your life would love them too!
GIVEAWAY!
Savings.com is giving away six $50 e-gift codes & one $100 e-gift code to spend at Redbubble! Click the banner below (or HERE) to enter for a chance to win!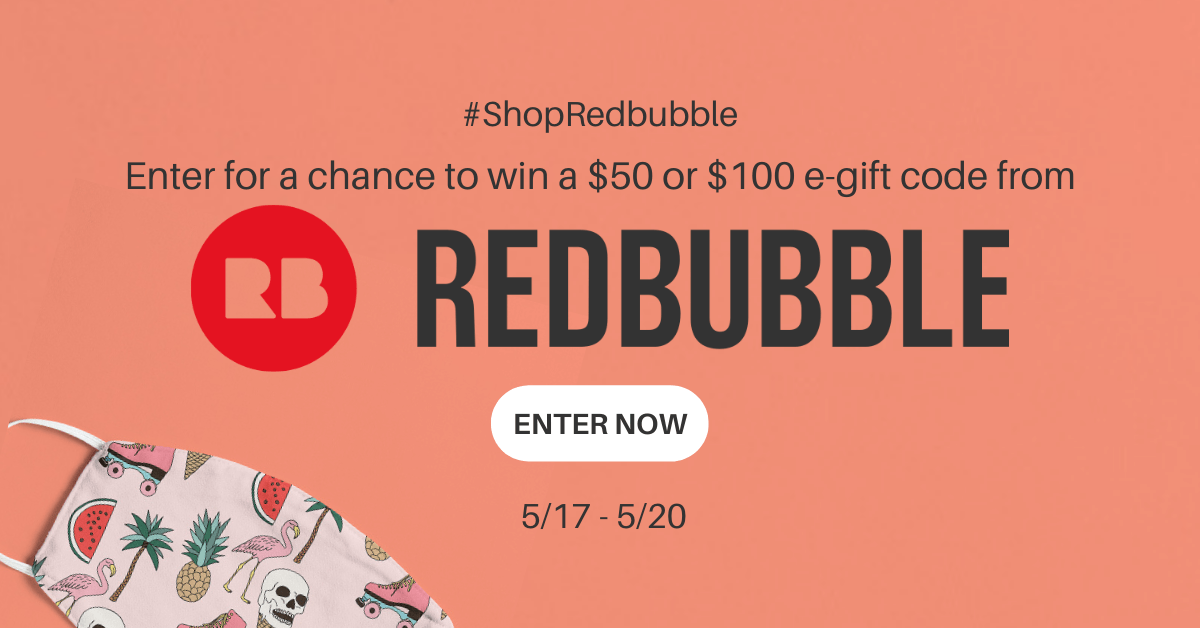 *Giveaway starts on Monday, May 17th at 12:00 AM ET and ends on Thursday, May 20th at 11:59 PM ET. The winners will be chosen through a lottery drawing and notified on Friday, May 21st via the email address they used to enter. View terms & conditions for entry instructions, full prize descriptions, restrictions and other important details.