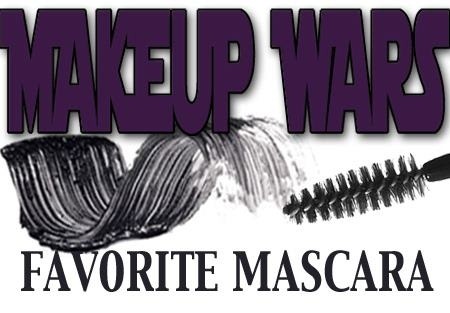 For this installment of Makeup Wars I had my trusty, tried-and-true mascara set aside… MAC Plushlash.  Even then I was torn between that and Giorgio Armani Eyes to Kill.  After settling on Plushlash I felt confident and took my pics so I could have my post ready to go for the scheduled time.
And then Chanel happened.
Never in my life have I found a mascara that can launch my lashes off of my face.  The new Chanel Le Volume de Chanel ($30.00 USD)CAN.
Clearly the tube you see above is a sample size, but I've already ordered a full size from Neiman Marcus.  The brush is called a "Snowflake brush" which combines long and short bristles for an extreme lash-gasm.  Lashes are thickened, lengthened and curled in ONE STROKE.
The eye you're about to see has had no primer.  A curler has not touched even one lash.  There are no false eye lashes in the making of this eye.  This is ONE COAT of mascara.  And, yes, my lashes did stay like this ALL DAY.
The only thing it doesn't do is separate lashes, but when I'm wanting extreme volume I'm truly not worried about separation.  People, I have a new favorite mascara!
Chanel Le Volume de Chanel Mascara isn't officially "out" yet, but it is currently available on the Neiman Marcus website.
See what the other participants in this installment of Makeup Wars came up with!  What WILL we think of next?!