Today's GFOTD is, once again, my cousin Liz! Liz wanted to get all fancied up because she's picking her boyfriend up at the airport.

Liz walks in and dumps out the brights again. Noooo no no no… something new is in order. I wanted to do MY favorite look on Liz, which is a smokey eye. What BETTER way to do this than to use the Urban Decay Naked Palette!

This was done QUICKLY because at the time we started she should have been at the airport (about 45 min away with no traffic, which is RARE) so we needed to get moving.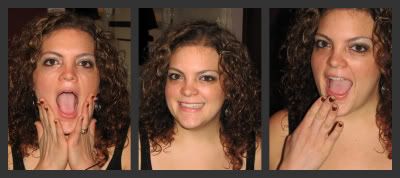 For this look I used:
(we used NO face Makeup on Liz, I busted out my powder, because I think it would be ok, but we were on time restraint lol)
~ Urban Decay Primer Potion
~ Urban Decay 24/7 liner in Zero
~ Dior Maximizer Lash Plumping Serum
~ Mary Kay Ultimate Mascara in Black
~ MAC Groundwork Paint Pot
~ Urban Decay Naked Palette shadows in Toasted (inner third of eye and inner crease), Darkhorse (outer V and outer crease), Smog (mid-lid), Virgin (highlight)
~ Too Faced Snow Bunny Bronzer
~ MAC Shell Pearl BP
~ MAC Dressmaker, Dressmaker lipstick
~ Brushes – MAC 168 (cheeks), MAC 272 (toasted), MAC 239 (smog), MAC 227 (highlight), MAC 219 (Darkhorse), MAC 204 (for brow combing)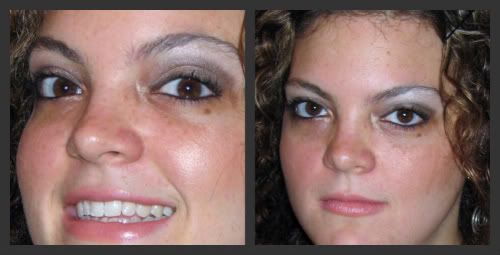 Liz will soon be headed back to Dallas. Who will model for me now?! Emily is now living in Michigan… Liz is in Texas…. I need to find some interstate faces!