Five new and limited edition shades were made available with the January 2013 MAC Apres Chic Collection – Winter Pursuit, Frost at Midnight, Fireside and today's post of Ice and Silver Birch.

What the MAC website has to say about Mineralize Eye Shadow:
Baked minerals refined into a powder formula provide exceptionally sheer and lightweight application. Colour builds lightly, layer after layer, without heavy coverage.

2.2 g / 0.07 US oz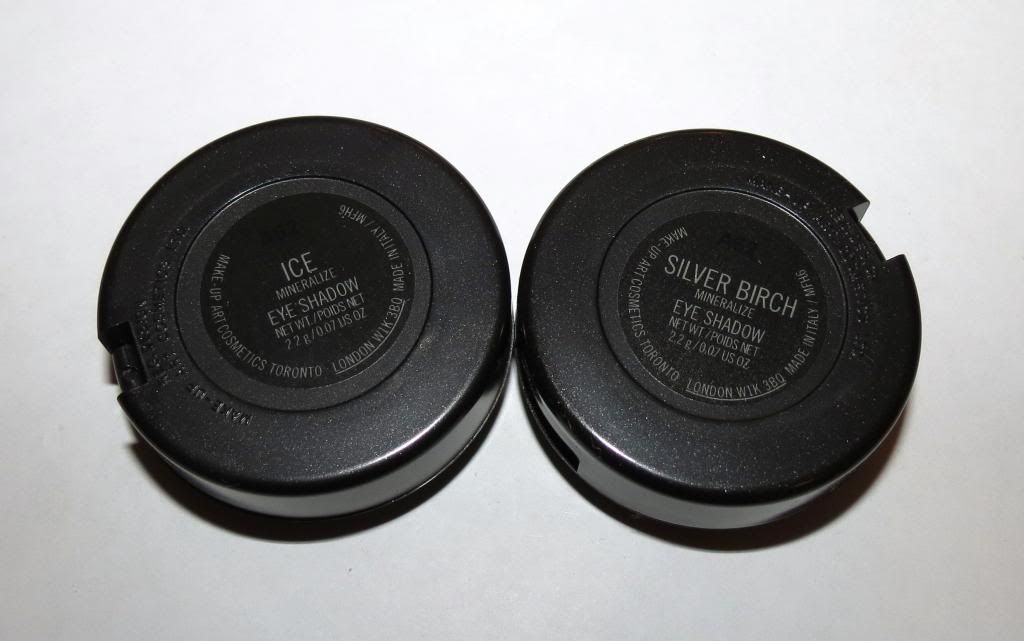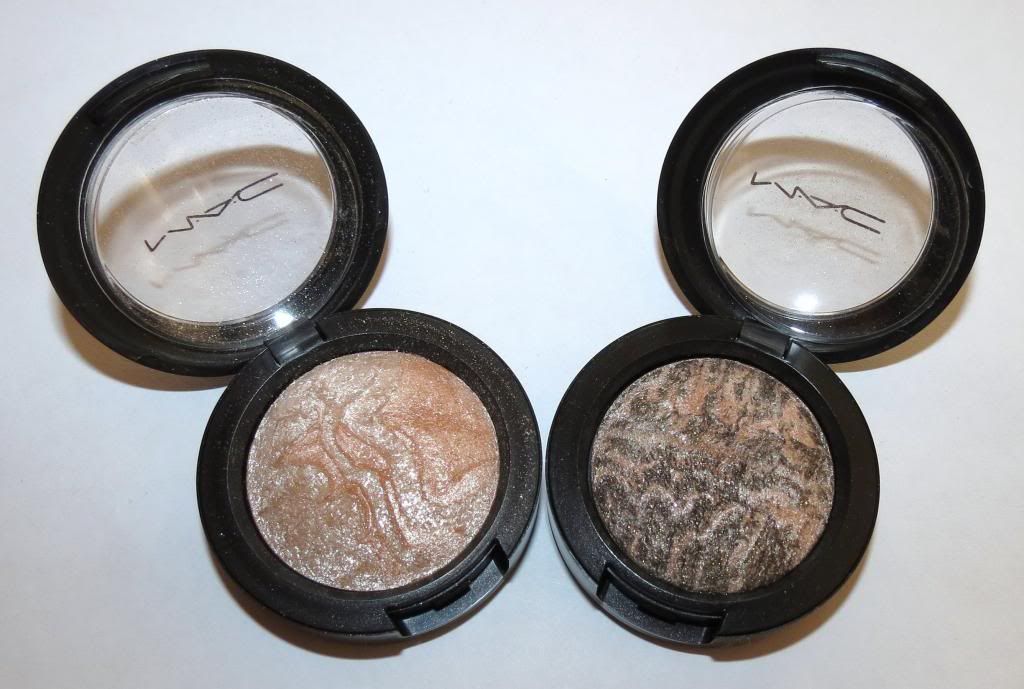 Ice (light peach base with white veining) is the quintessential shade for the inner corner of the eye to really make your eyes look big and stand out.  Apply with care so you don't get any shadow bits into your eye.
Silver Birch (grey base with peach veining) wears as a grey taupe with a ton of multi-colored shimmers.  It's really quite gorgeous in person!
When swatched dry, the shadows are light and quite glittery.  There will be some fall out, so create your eye look with care and try to apply before your face makeup.  If you're looking for any sort of intensity with the Mineralize Eye Shadows it's best to wear them wet and pat them on with a firm shadow brush.
For more information on this collection, please see the Official Press Release.
MAC Lipstick retails for $21.00 and can be purchased at your local MAC counter (Nordstrom, Macy's), store, or online at maccosmetics.com.