Ever wanted a bunch of fabulous posts from your favorite bloggers ALL about lip gloss and ALL in one place?  Look no further!  And, look… a picture on application.  You're welcome 😉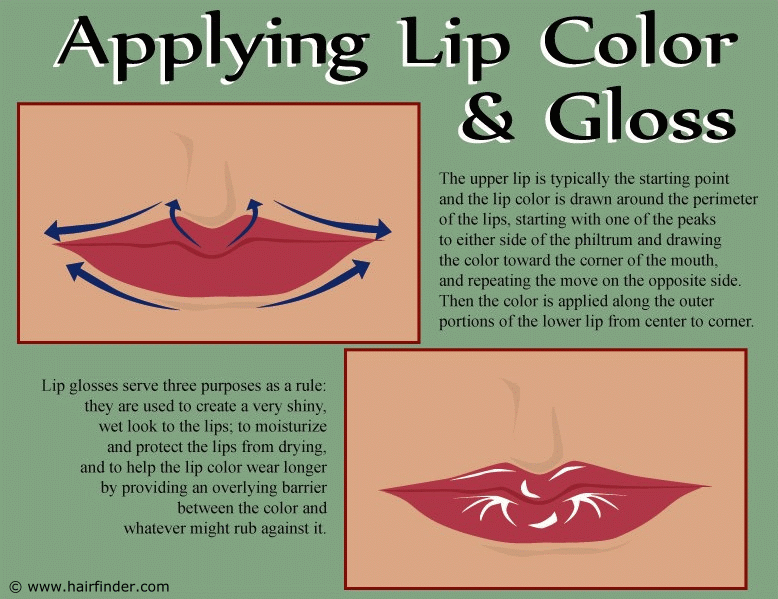 **Image via hairfinder.com
Feeling royal? Jen Mathews from My Beauty Bunny shares her fave cruelty free lip glosses fit for a queen.
Julie from The Style Page reviews 3cc Robert Jones Signature Collection.
Brittany from Clumps of Mascara knows of no better lip balm in the entire world that this kind.
Have you gone on the Tour de Fabulous with Brooke from BlushingNoir?
Madame B Fatale tells us what she thinks of Trilogy's Everything Balm. Hint- it makes for an awesome balm!
Jessika from polish insomniac falls in love with By Terry
Afrobella exclusive Lipglass by MAC took the world by storm and sold out more then once. Check out swatches of this beautiful lipglass at Cosmetically Challenged!